Report This Message
Are you sure you want to report this post?
Re: 'The Nearly Men' Lord's Final
Posted by: Mike BOS
Date: 31/05/2019 20:46
Royal London Cup Final media and public celebrations
We started off with question from the media.
L/R James Hildreth, Jason Kerr and Tom Abell.
The playing squad and coaches lining up ready to go on stage.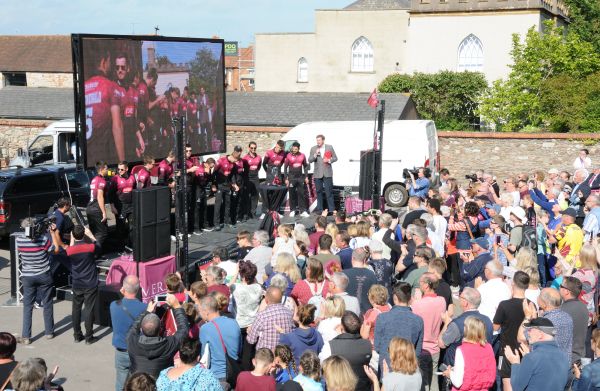 Trying to fit them all on stage, the captain last to enter so he could hold the cup up.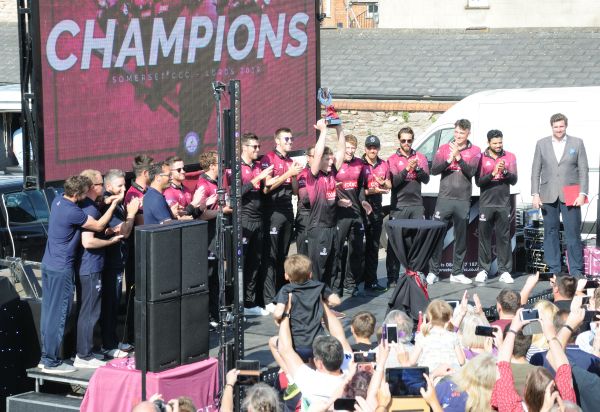 Much to the delight of a large crowd, Tom holds the cup up to a loud cheer.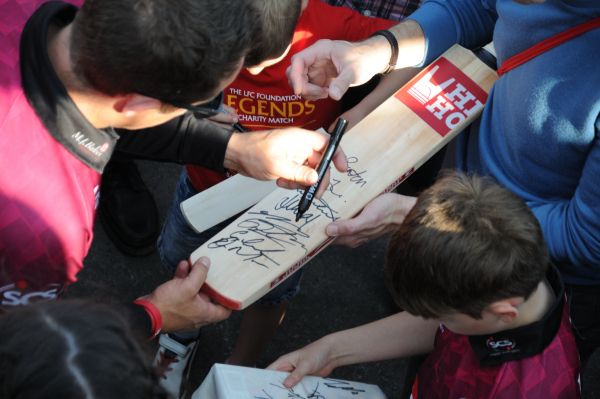 Jamie Overton signing a fans bat.
Then all the players mingled with the crowd that included most if not all of the second XI players.
Azhar Ali signing a tee shirt and George Bartlett signing something.
This time it is Craig Overton turn to do autograph signing, and George is still doing his bit.
And finally we have Jack Leach demonstrating his big hitting skills to Max Waller.
You may optionally give an explanation for why this post was reported, which will be sent to the moderators along with the report. This can help the moderator to understand why you reported the post.