A Graves Situation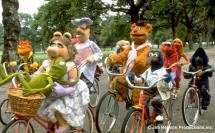 ECB seen journey hom
By Beefy Roberts
November 9 2019
23rd November I was able to attend Portcullis House in the heart of Westminster for ECB meeting with Sport Ministers and other big nobs.
Straight away Tom Harrison was put on the spot about Free To Air (FTA) and Sky. 4 times he was asked the question who made the decision and he avoided it.
Colin Graves was talking about money in CC, saying how much is going forward in next five years. 75 % reliant on pay TV. Ian Lucas wants one test FTA.
Graves continued . T100 is all about growing cricket and in same breath World Cup were sell outs. T100 is about replicating the World Cup and bringing people in. It is a really good way of protecting all forms of cricket. Kids are crazy about T100. Hmmmm
The hash tag oppose T100 got a mention on Trending Sunday, Graves said he is a passionate cricket fan. It is important to give cricket to all audiences.
Harrison said average cricket fan is 50 years old. In answer to question to Harrison he said they are not franchises, they are sides.
Graves asked who sponsored T100? He replied good question. It was done in-house and the rest of the world are looking at it and are interested. There was a huge consultation.
Harrison asked about how do we adapt to a wider audience? Harrison appeared to be dodging issue on how much was spent and budget planning.
Again to To Harrison. What's wrong with 20/20? Answer nothing. Graves said T20 works, but with this FTA wouldn't come to the table
T100 is game for everyone and won't b e part of any other format that would suffer. LOL
Counties have put together the fixtures for next year. ECB told them to go away and sort it out. Graves keeps going on about stakeholders, doesn't he mean Counties?
Graves said Durham struggled to sell test tickets. These were for tests against 2nd rate test nation, which pushed them further into debt. That's why they got barred from playing tests.
Question are there too many counties Harrison says no, not all, poppycock. Then again went on about England winning the World Cup.
With discussions could build new teams in future to expand T100. Due to Graves Yorkshire CCC family connection could be a conflict of interest.
Oh yeah. we were all all asked to cover t-shirts as slogans not allowed. This includes employees.
Andy Nash ( who is bloody brilliant) says this is all mighty gamble. Fixtures next year a quart stuffed into a pint pot. The fans who own this game being taken away from them invented by marketing committee in ECB. CC April/May then Sept–end of Sept. 50 over deprived of top players, no overseas, virtually a 2nd X1 game. Nash went on more people employed by ECB than professional cricketers in England and Wales While Nash was open Harrison was continually avoiding answers.
David Morgan said no room for 4 competitions. One will go. Will it be 20/20.?
Big split in cricket 52% negative to T100. If it fails counties could fall. Going to cost £60 million a year to put on.
T20 next year's final is 3 months after group stages. Way forward 20/20 should have promotion and relegation. Far less risk then T100
Finally, I heard a rumour the Mexicans were actually threatened by ECB of being removed from international cricket if they did not tow T100 line.
All interesting stuff. Fancied a coffee but only staff allowed in café. Eventually I found a vending machine. 65p for cup of hot water.
pqs: qs: